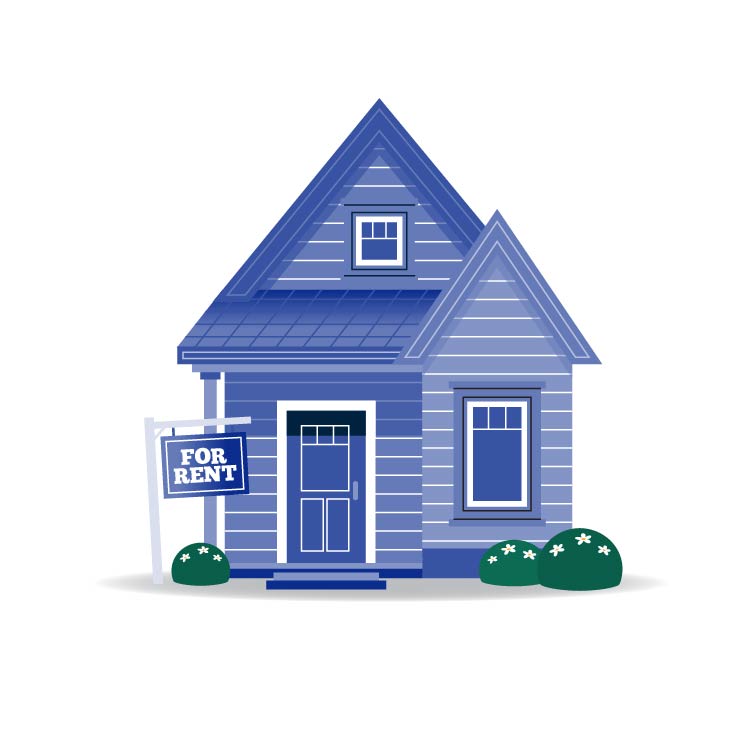 Keep your personal stuff out of harm's way.
Why Choose Weed Ross For Your Second or Vacation Home Insurance?
We know your stuff is your stuff, and when you're renting a living space, sometimes things just aren't your fault. Weed Ross offers renters insurance policies to accommodate a vast range of potential accidents and incidents and ensure that your personal belongings are covered no matter what happens.
Don't think twice, it's alright. Renters insurance is often something that people forget about. Accordingly, Weed Ross and our partners offer convenient bundles so you can tack on your renters insurance to other types of insurance policies, like auto insurance for instance. This way, payments are simple and your possessions are always safe.
No one wants to spend a ton of time setting up their insurance packages. Truthfully, we feel the same way. That's why Weed Ross put together an automated quote tool to speed up the process and make sure you get a free, fast, and accurate quote for your renters insurance policy. 
#1 Renters Insurance in Western New York.
What is renters insurance?
Renters insurance is a type of financial coverage that safeguards your personal belongings in instances of damage, theft, fire, etc. when you're living in rental property. Also, renters insurance can cover injuries that happen at your temporary residence, or even if someone sues you for negligence. If any of your stuff is stolen, broken, or damaged, the policy holder can file a claim and the renters insurance carrier will cover the costs of the damages, depending on the policy details. Some people opt to pay a full year of renters insurance at a time, because it's often less expensive than other types of premiums.
What does renters insurance cover?
Renters insurance can cover a wide range of different incidents and occurrences. While it is similar to home insurance in theory, renters insurance has some major distinctions. Reimbursement from renters insurance policies often includes:
• Personal Possession Coverage
Personal possessions covered by renters insurance include furniture, toys and games, tools and equipment, personal appliances, clothing, electronics, and more. This "stuff" is covered if it's damaged, destroyed, lost, or stolen in the event of fires, windstorms, explosions, riots, vandalism, smoke damage, falling objects, freezing, short-circuit damage, damage by an aircraft or a vehicle, and more.
Liability coverage under renters insurance is responsible for covering visitor injuries that take place on the rental property, as well as lawsuit expenses if you are sued for these types of incidents. Liability can also cover damage to the rental property or to a neighbors property, depending on the circumstance.
Loss of use coverage in a renters insurance policy refers to a situation in which you're unable to continue living on the premises and have to temporarily move out. This coverage will pay for hotel or rent expenses during this time period, including food.
Do I need renters insurance?
Renters insurance is highly suggested if you're living in a temporary residence. Sometimes things can happen that are outside of your control, and because you don't own the dwelling itself, without renters insurance you wouldn't be covered. Also, many landlords or apartment complexes require renters insurance, and if this is the case, you definitely need to secure a renters insurance policy. Plus, it's a good idea to protect your personal belongings for a rainy day scenario.
Why do landlords require renters insurance?
Landlords and apartment complexes require renters insurance for one primary reason. While they typically have their own personal insurance policy to protect the property they're renting, they want their residents to protect their own belongings to avoid excessive premiums on their end. This means less liability for the landlord or apartment owner. Landlords may even want to be listed on your renters insurance policy as an "additional interested party." This term simply means that your landlord is notated as someone who wants to know that you have renters insurance.
Ready to get started with renters insurance? Your stuff is safe with us. With offices in East Aurora, Ellicottville, Ravena, and Randolph, we always have a local, Western New York agent available.